Dr. Jeffrey H. Harris is currently the Gary Cohn Goldman Sachs Endowed Chair in Finance at the Kogod School of Business at American University where he teaches finance courses and directs the Student Managed Investment Fund.
Dr. Harris has an extensive background in market microstructure and regulatory issues. He recently served as Chief Economist at the U.S. Commodity Futures Trading Commission, with prior experience as Visiting Academic at the Nasdaq Stock Market and at the U.S. Securities and Exchange Commission. He has previously held faculty appointments as the Dean's Chair in Finance at the Whitman School of Management at Syracuse University, the Collins Chair of Finance in the Cox School of Business at Southern Methodist University (visiting), at the University of Delaware, at the University of Notre Dame and at The Ohio State University.
His research appears in the Energy Journal, Financial Management, The Financial Review, the Journal of Finance, the Journal of Futures Markets, the Journal of Investment Management, the Journal of Financial Economics, the Journal of Futures Markets, the Review of Futures Markets and the Review of Financial Studies.
Dr. Harris received his B.A. in Physics and MBA from the University of Iowa and a Ph.D. in Finance from The Ohio State University. 

Panelist:
"Current Events in Commodity Markets" panel at the CME Group 2nd Annual Global Commodity Investment Roundtable, New York 2013

"Financial Trading, Derivative Markets and Commodities" presentation on "Interaction between Physical and Financial Commodity Markets—A Role for Regulators" panel at the Luxembourg IOSCO Member Meetings, Luxembourg 2013.
"Dodd-Frank and Commodity Markets" panel at the Terrapinn World Commodities Week, London 2011

"Speculation and Regulation in Energy Markets" panel at the Standard Chartered Bank Earth's Resources Conference, Hong Kong 2011

"The Regulatory World of Market Manipulation" panel at the American Bar Association Antitrust and Consumer Law Issues in the Energy Industry Conference, Houston 2011

"Commodity Super-cycles" panel at Standard Chartered Bank Symposium, New York 2011

"World Oil Markets" panel moderator at the IEA/IEF/OPEC Symposium on World Oil Markets, London 2010


Keynote Addresses:
"Financial Trading, Energy Markets and Dodd-Frank" at the Oklahoma State MSQFE Alumni Weekend, 2012
Fulbright & Jaworski L.L.P. and Cornerstone Research Conference on Dodd-Frank's Impact on the Energy Markets in Houston 2012

Terrapinn World Commodities Week in London 2011


Presentations:
"Interconnectedness in the Interbank Market"
Presented at Babson College, Cornell University, George Mason University, the University of Arkansas and the University of Hull, 2015

"LME and Aluminum" Presented to the Metals Service Center Institute, Boca Raton 2013.
InVivo Conference on Speculation in Agriculture Markets in Paris 2011

Fulbright Jaworski Oil and Gas Compliance Seminar in Houston 2011
Jeffrey H. Harris was quoted in the following online articles: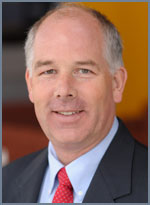 Curriculum Vitae (PDF)

Published Articles (selected list)

You can Contact Dr. Jeffrey H. Harris at jeffreyhharris [at] gmail.com.